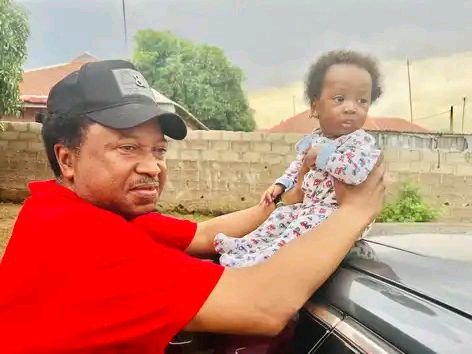 Former Senator Shehu Sani, who once represented the people of Kaduna Central Senatorial Zone, recently visited his adopted baby boy, Jordan, at the orphanage where he resides. It's a joyous occasion as Jordan turns six months old today. It's remarkable to note that Jordan was found in a rubbish dump, but now he receives love and care under Senator Sani's guardianship.
Senator Shehu Sani shared this heartwarming update on his Facebook page to mark Jordan's six-month milestone. Several months ago, Senator Sani publicly announced his decision to adopt the young boy after he was discovered by a passerby and reported to the Nigerian Police.
Shehu Sani wrote: "My Adopted Boy, Jordan who was found in the rubbish dump is 6 months today. I visited him at the orphanage."
Since then, Jordan has been showered with affection and provided with the promise of a better life. Happy six months birthday to baby Jordan!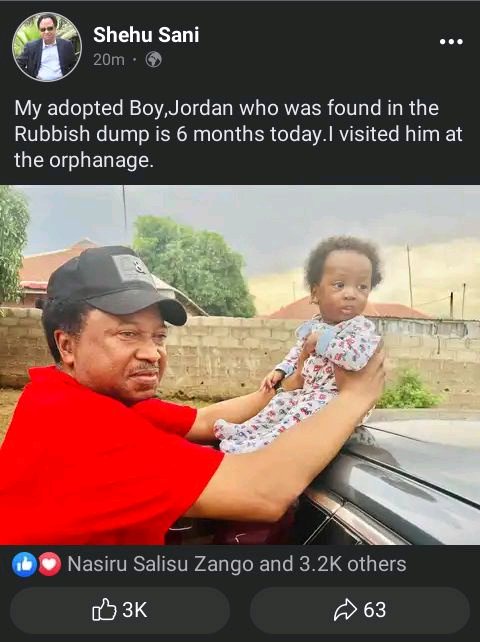 Source: Facebook, Shehu Sani official Facebook page.
Dear valued readers, kindly share your thoughts on this matter by leaving your comments on the section below.
Overdose_gist (
)