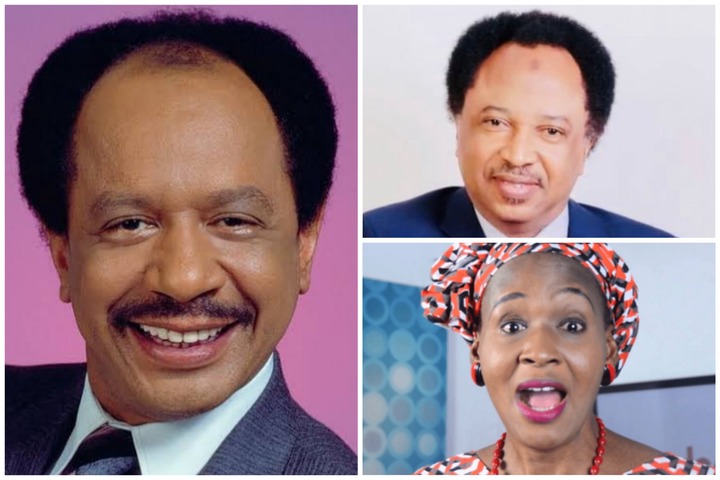 Sen. Shehu Sani has sparked a hilarious banter on Twitter since he posted a picture showing him at an orphanage posing with a 6-month old baby boy who he said was picked from a dump site where he was abandoned.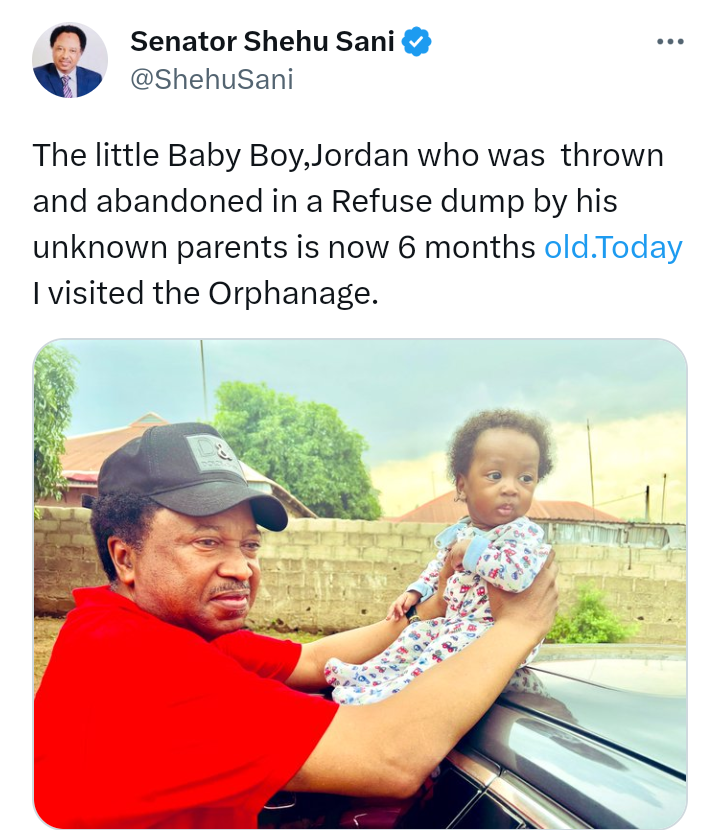 Interestingly though, netizens began to point out the resemblance between him and the baby, playfully insinuating that he was the baby's father!
The Presidential candidate of the African Action Congress (AAC), Omoleye Sowore, soon joined the fray, urging the Senator to adopt the baby to which Shehu replied that he would.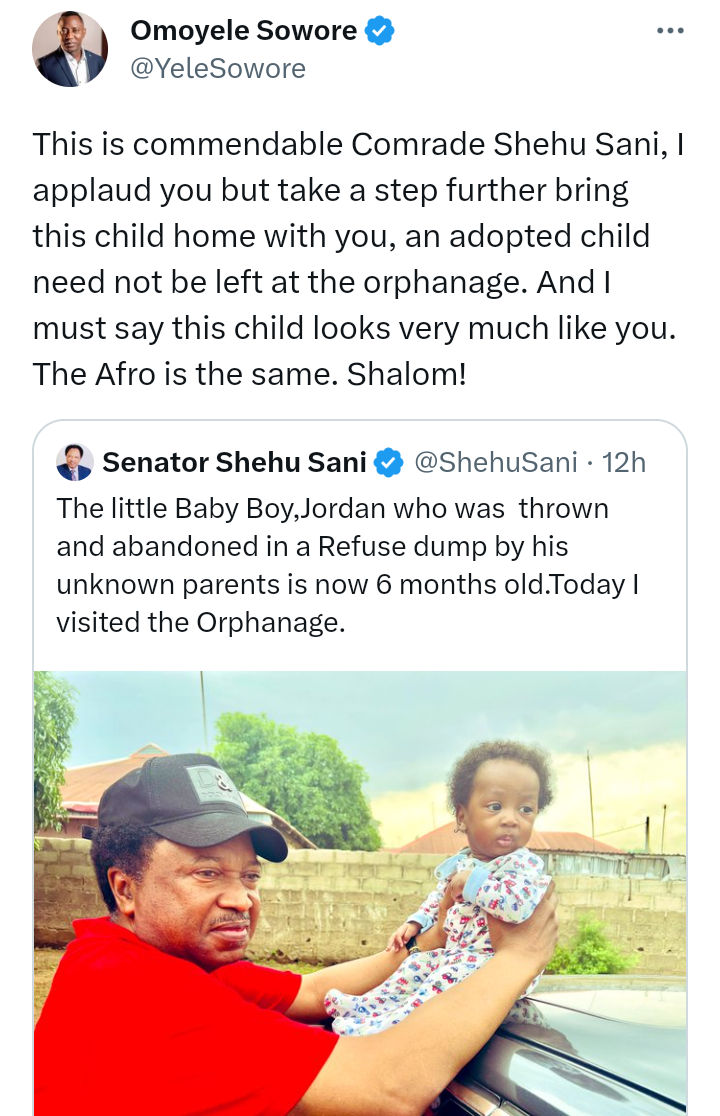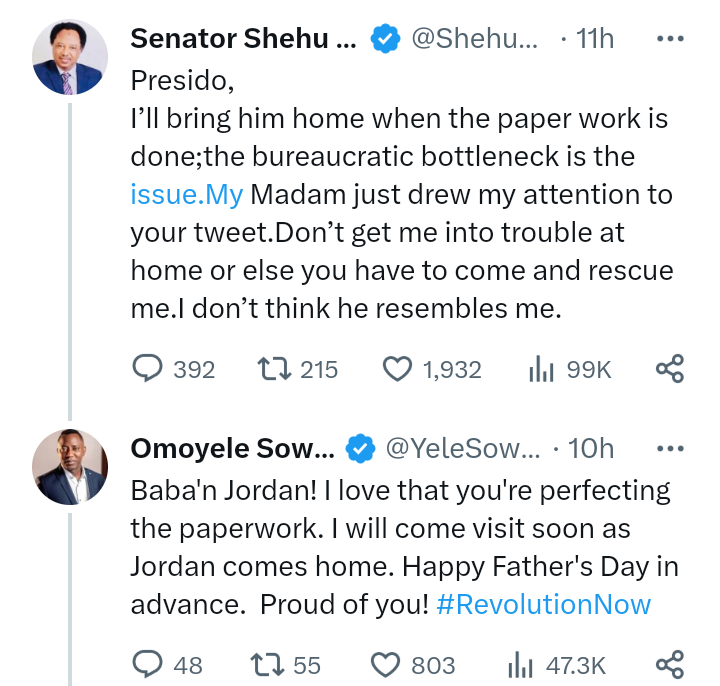 The self-acclaimed investigative journalist, Kemi Olunloyo, later joined in the banter.
She wrote: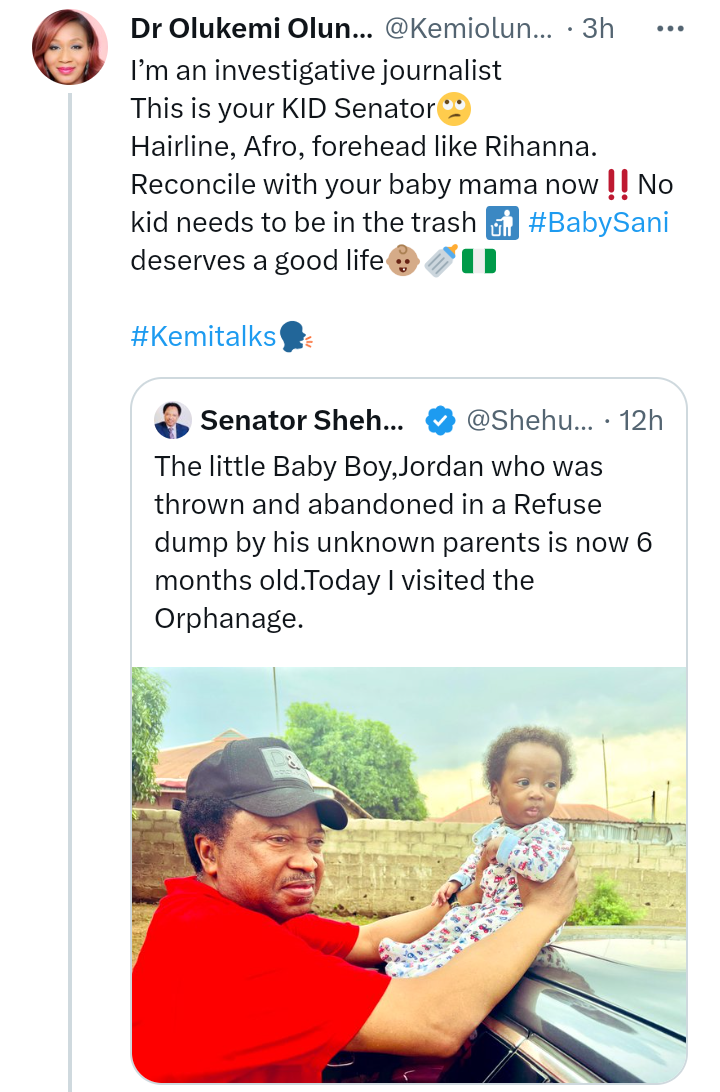 However, Sen. Sani's reply to her tweet was vintage Shehu Sani in all his full witty self. It was epic, leaving netizens in stitches and further fueling the banter.
He wrote: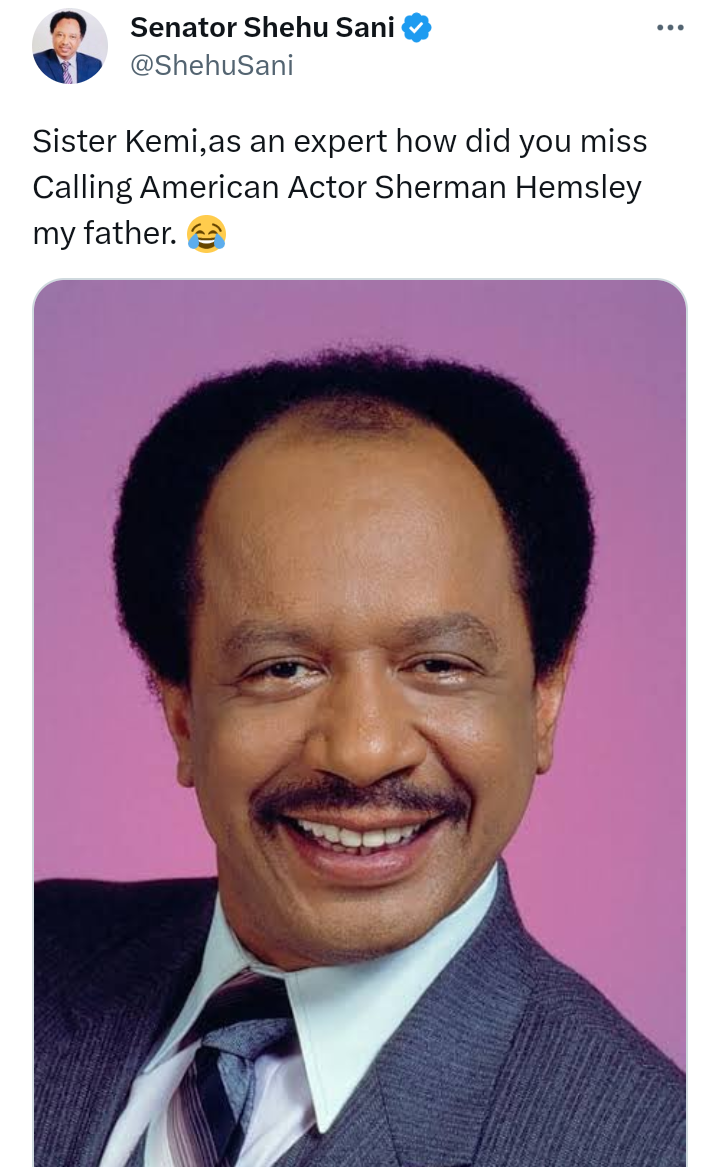 "Sister Kemi, as an expert how did you miss Calling American Actor Sherman Hemsley my father."
Check out the hilarious reactions from netizens: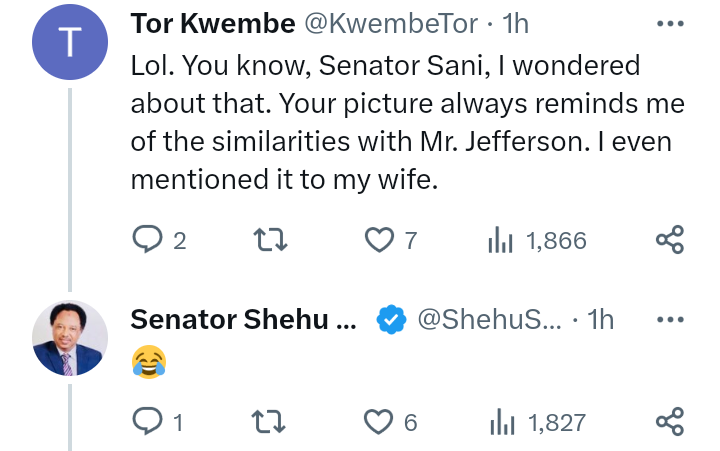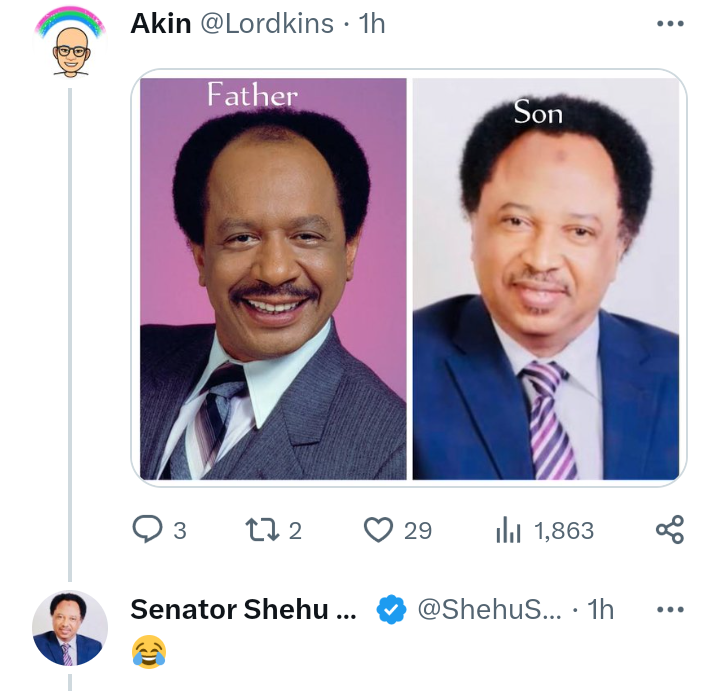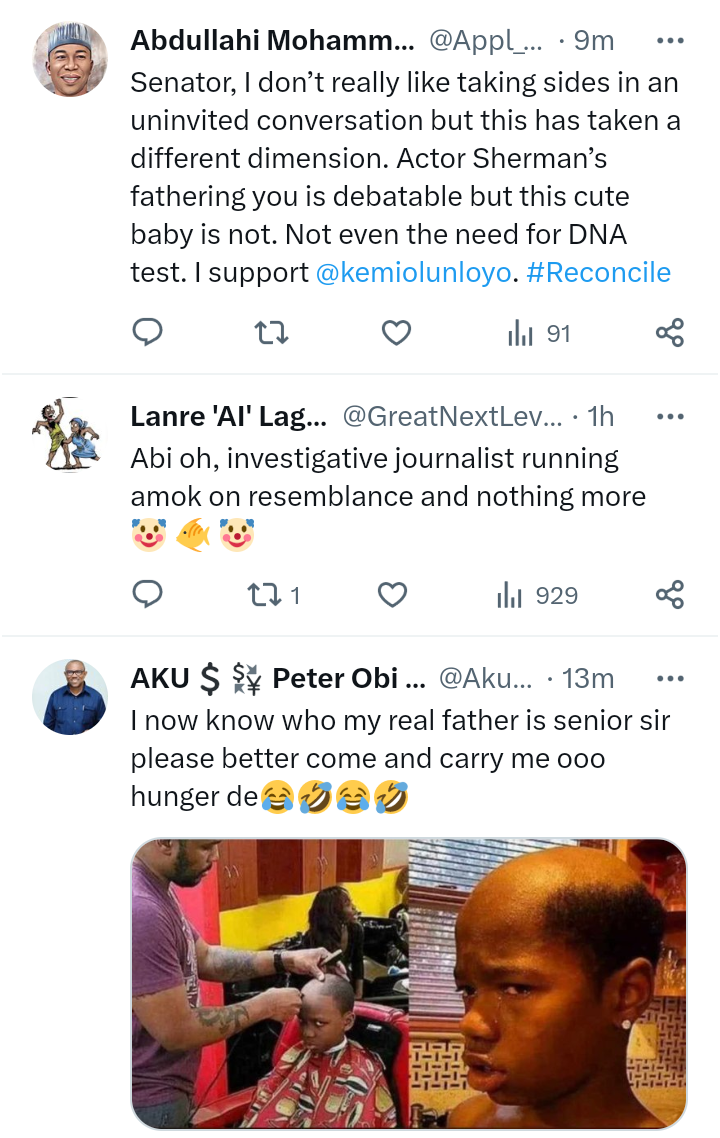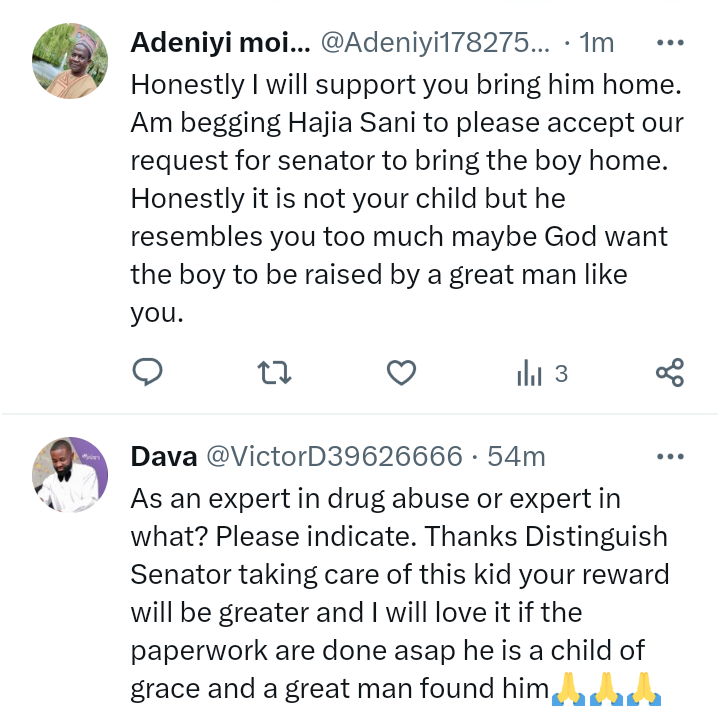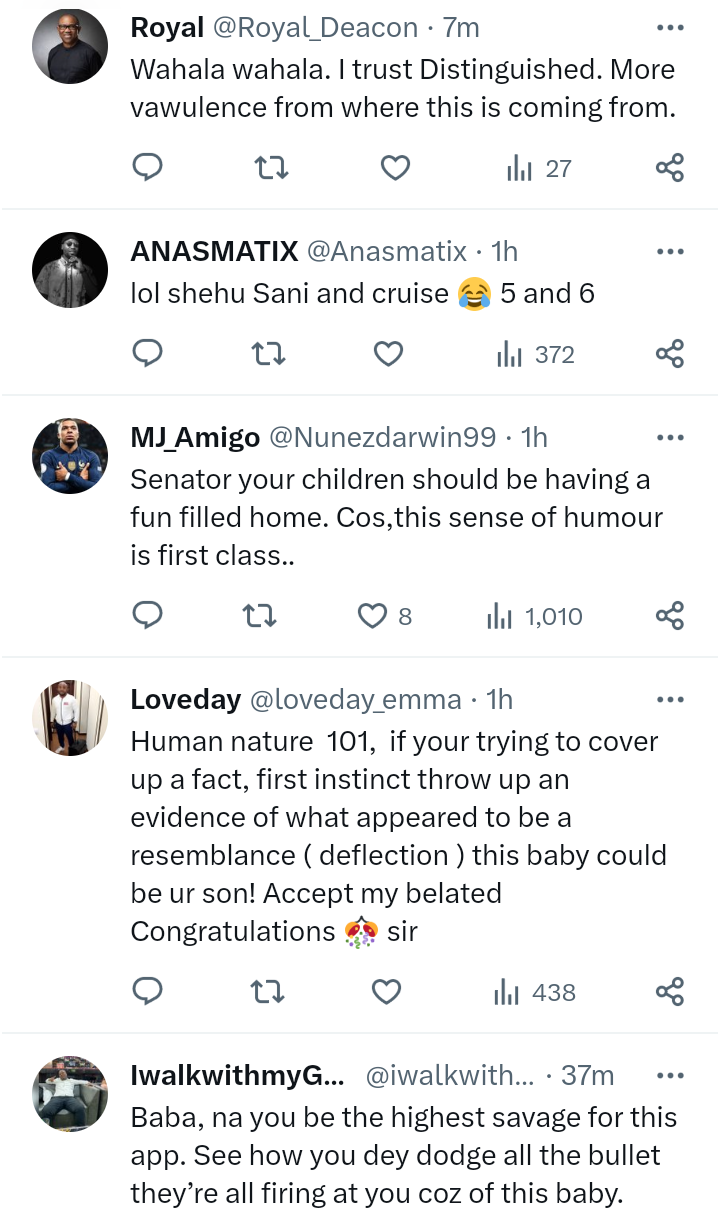 Ifyafrica (
)