I Kill Two Of My Members Every Month To Renew My Life- Aiye Cult Leader Confesses
Detectives from the Bayelsa State Police Command have arrested the leader of the notorious Bayelsa cult group, whose name is Judge Egbo, in the Otuacega district of Ogbia State.
Bayelsa State Police spokesman SP Asinim Butswat said in a statement Tuesday that the 30-year-old suspect is already a member of the notorious cult "Aye" that has disturbed the peace in many communities in the state. He said he confessed to killing innocent people.
Concerned by the unrelenting violence in Bayelsa State and the numerous attacks against innocent people in the state, the state police command last week said it was tasked with stemming the tide of violent clashes and cult activity across the country. sent a special unit called various municipalities of the state…………………………CONTINUE READING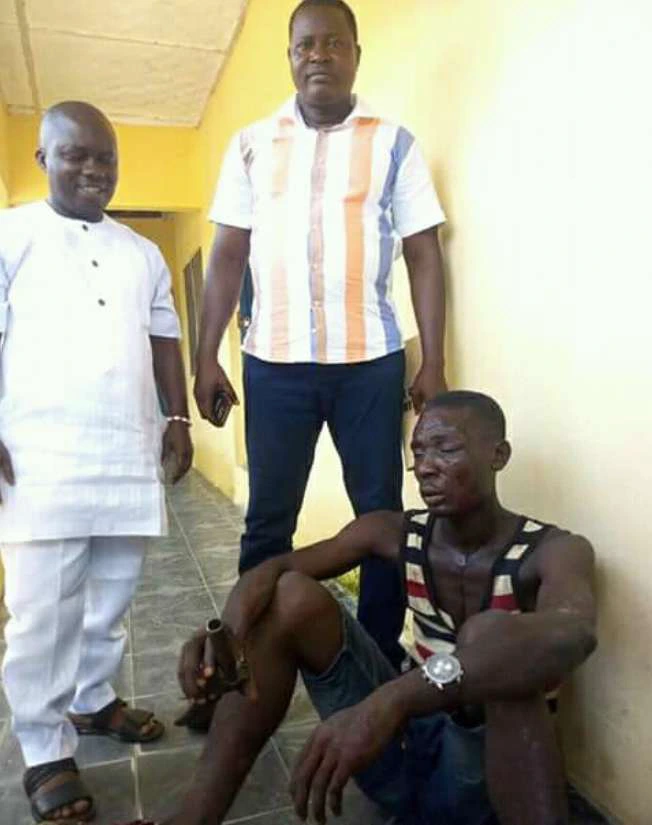 The team went into action soon after its formation and had a record of arresting criminals across the state. After calling up a squad, police also said they had arrested 32 criminals linked to violence and assaults in the state. A police officer said at a press conference that the arrest of the cult leader was a tip-off from a member of the community.
He said after receiving the information, detectives and local vigilante members took action, resulting in Egbo's arrest and the confiscation of a locally manufactured handgun.