In recent times, a concerning trend has emerged within some female fans of Big Brother Naija (BBN) that involves emotionally supporting men who mistreat women and promoting rivalries between female housemates, all in the pursuit of the same man's attention. Actor and TV presenter Uti Nwachukwu took to Twitter to shed light on this issue.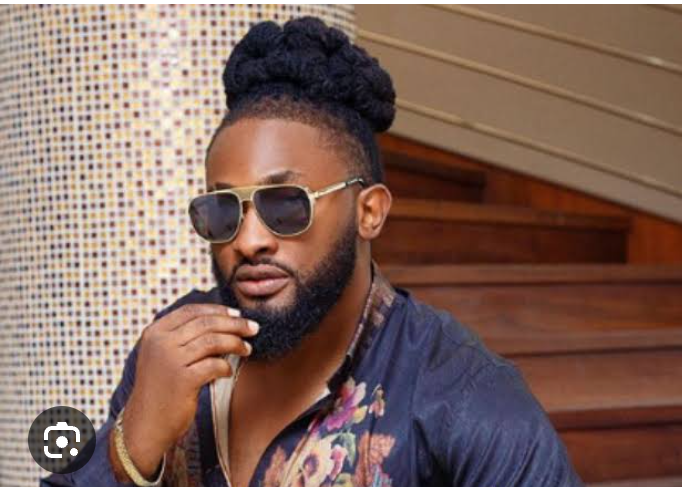 It appears that some female fans prioritize their infatuation with certain male housemates over the well-being and respect for female contestants. They eagerly criticize female housemates who interact with the men they admire, fostering an environment of hostility and competition.
What makes this trend even more alarming is the hypocrisy displayed by these female fans. They are quick to condemn similar behavior from male contestants but fail to see their own complicity in perpetuating toxic dynamics.
The influence of such fans can be detrimental to the emotional well-being of the female housemates, who find themselves under constant scrutiny and criticism. This culture of bashing and rivalry must be challenged to create a healthier and more supportive environment for all participants on the show.
Have a look at his screenshot from Twitter below.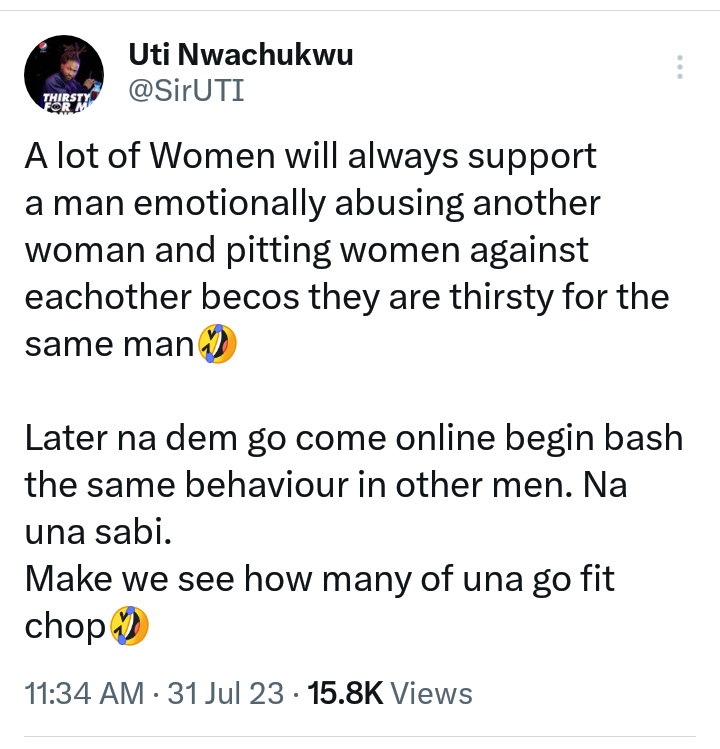 Greenkai (
)