Reactions As Former President, Olusegun Obasanjo Jumps Off A High Podium At An Event
Nigerians reacted to former president, Olusegun Obasanjo jumping off a high podium at an event he attended recently.
The 85-years old elder statesman and retired general wowed Nigerians after he jumped off a podium after delivering a speech to the audience at an event.
Netizens who scurried the comment section of the famous blog which shared the video, expressed their utmost admiration for how healthy and agile the former president is despite his age.
Some others used the opportunity to throw an open contest to some of the presidential candidates to try the challenge, so that the masses can use it as a means to ascertain if they are still healthy and fit to rule.
Chief Olusegun Matthew Obasanjo is a Nigerian political and military leader who served as Nigeria's head of state from 1976 to 1979 and later as its president from 1999 to 2007.
Check out how they reacted below;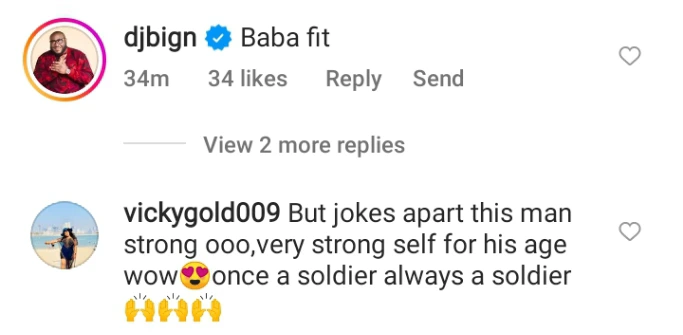 Kindly share your thoughts via the comment section below to join the discussion.