Bisola Aiyeola is a former BBNaija contestant that is also in the movie industry. She has proven herself to be versatile because of her amazing acting skills and fashion sense. This stunning celebrity has one of the best wardrobes in the entertainment industry. A few of her clothes will be discussed briefly below.
1 The first outfit Bisola Aiyeola can be seen wearing here is a lovely gold colored dress, that stops above her knees. Apart from the puffy sleeves which added a little bit of drama to the dress, the rest of it looks plain but classy. You can wear this dress to different functions, and blend in perfectly.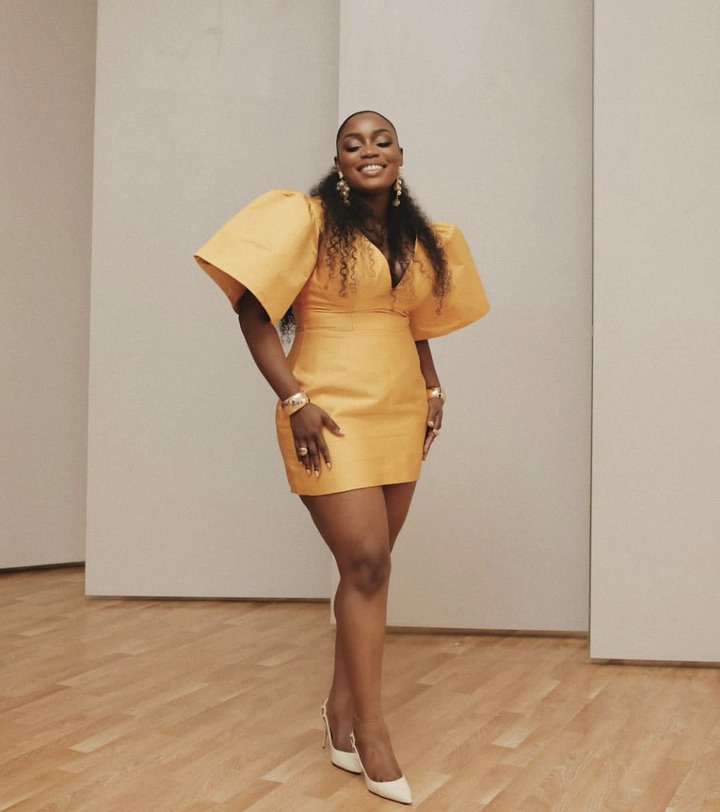 2 Color coordination is one of the trends that will never go out of style, and Bisola Aiyeola proved that fact in this picture. The gorgeous actress wore a lovely blue dress, which was paired with matching blue shoes. This outfit looked absolutely stunning on her, and it stood out against her skin.
3 Bisola Aiyeola went for a glamorous look when she wore this dress, and it worked out well for her. The dress is made of both sequin and feather materials, which added to the allure of the dress. You can wear this dress to parties, or any other casual occasion of your choice.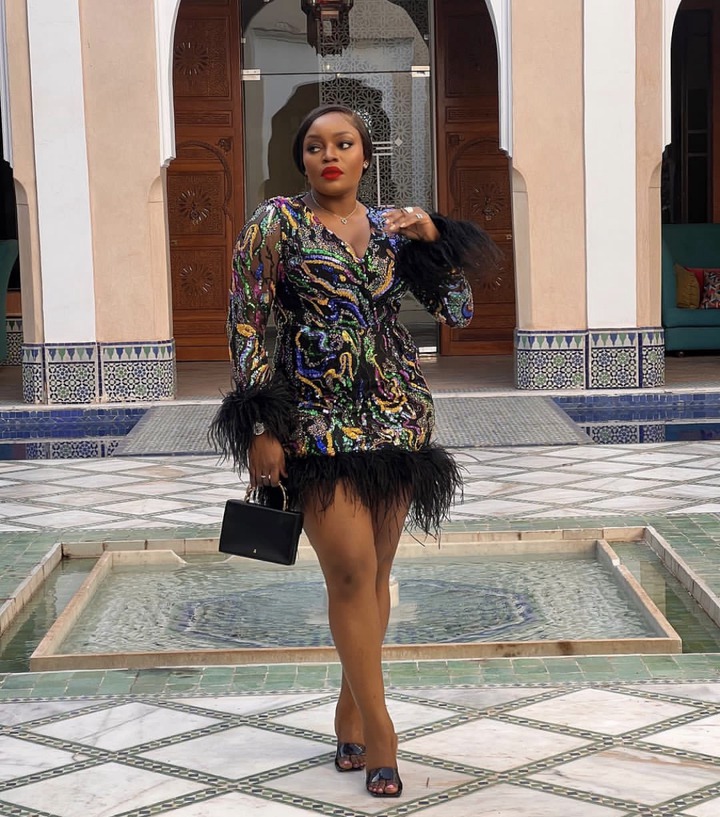 4 Tie and dye outfits are currently trending, and Bisola Aiyeola seems to have coveted that trend in this picture. She wore a gorgeous blue tie and dye dress that stopped above her ankles. This dress was styled in a way that made it loose fitting, which added to the appeal of the dress.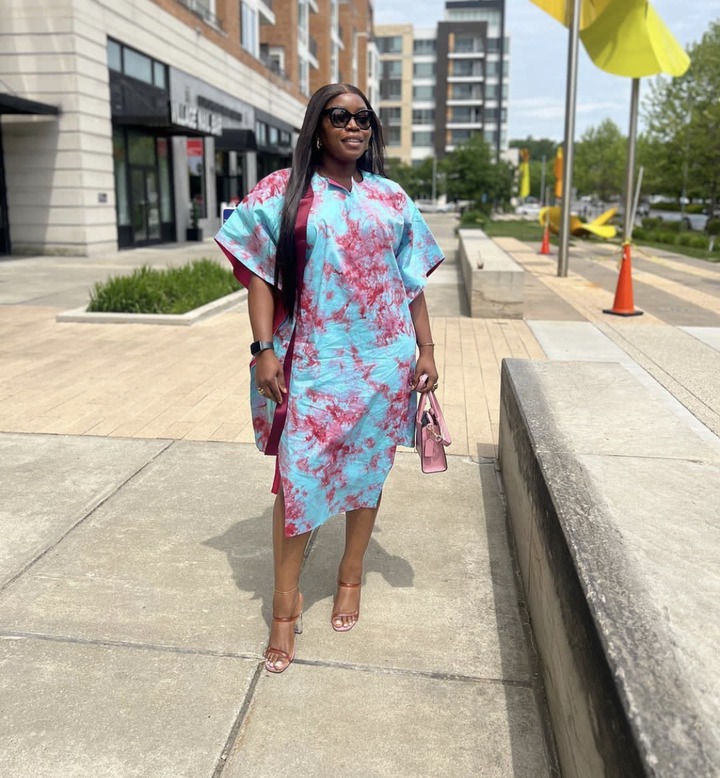 5 In this last picture, Bisola Aiyeola wore a gorgeous maxi dress that came in two vibrant colors. The dress is made of mostly green material, while the lower sides were made from blue material. This combination of colors helped to make the dress look stunning and unique.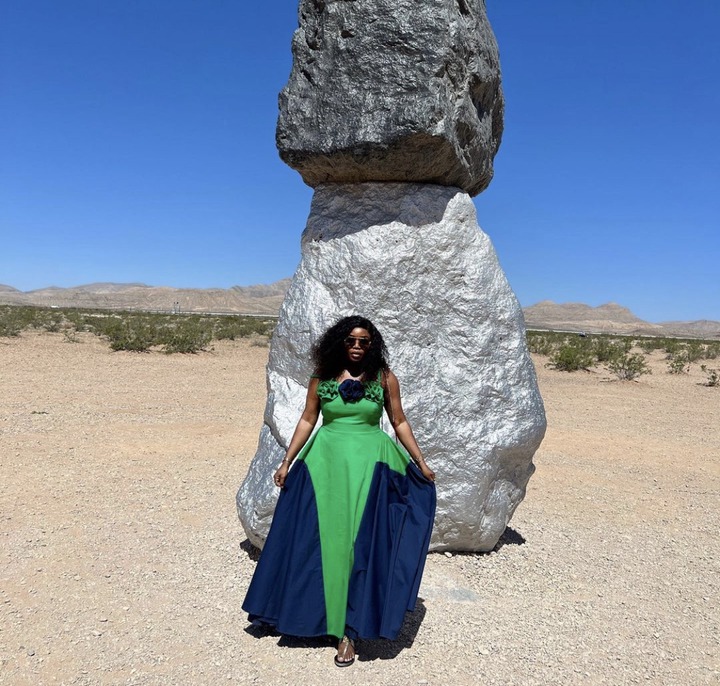 AsomDoom (
)