"My father rapped me this morning" a teenage girl exposes her father on Social media.
The level of gender-based violence here in South Africa increase daily and recently a young girl came out and revealing that her own father have a just rapped her. And this simply tells us that we are living in difficult times because if a father can rape is on children what about other girls in a woman but I live in within our society is this simply means that they are no longer safe.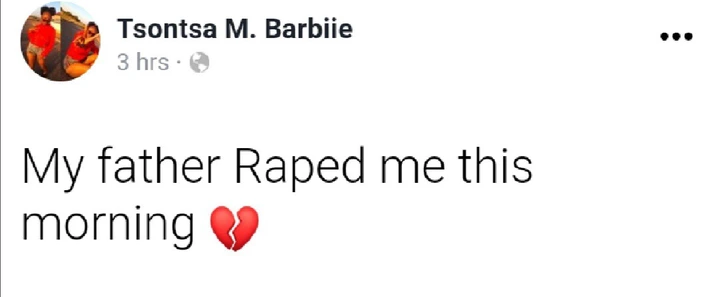 Gender-based violence is harm done to specific people because of their gender.Most of the time, a man who is under the influence of something acts aggressively toward a vulnerable child, wife, or older woman.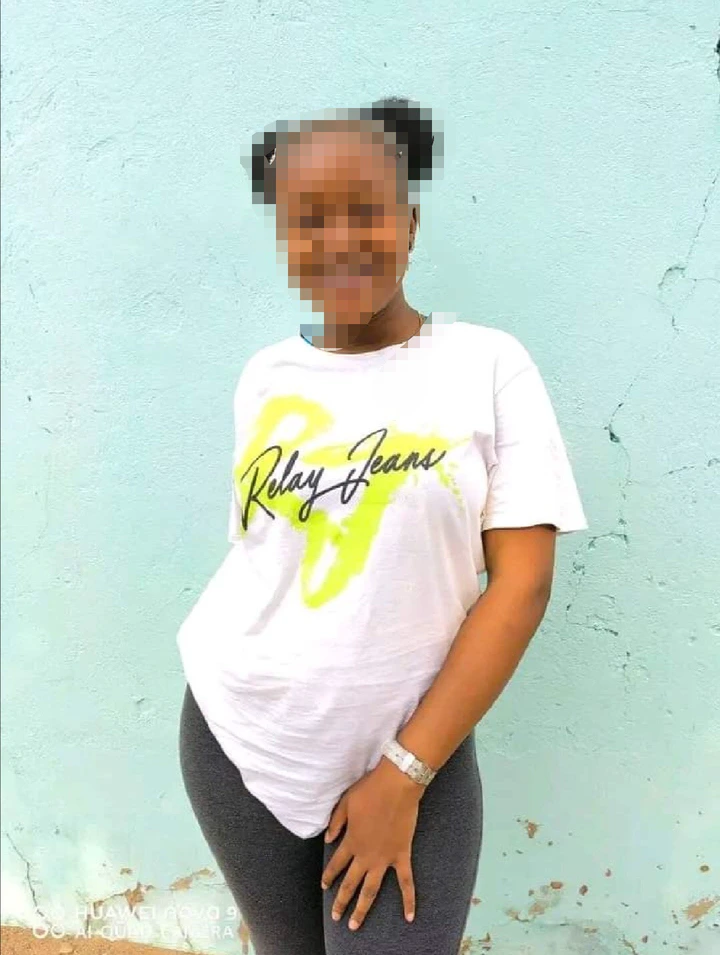 Tsontsa, a brave young adolescent girl, posted a shocking photo to her Facebook account this morning and it went viral immediately."My father raped me this morning," she wrote in a post.Clearly her dad has been continually exploiting her for some time and today chose to uncover her dad at long last.