Moment President urinated himself while reciting national anthem (Video)
Africa is in a serious challenge that leaders in different African countries doesn't want to leave power when they are old and even when they are defeated in elections. Many end up being the dictators.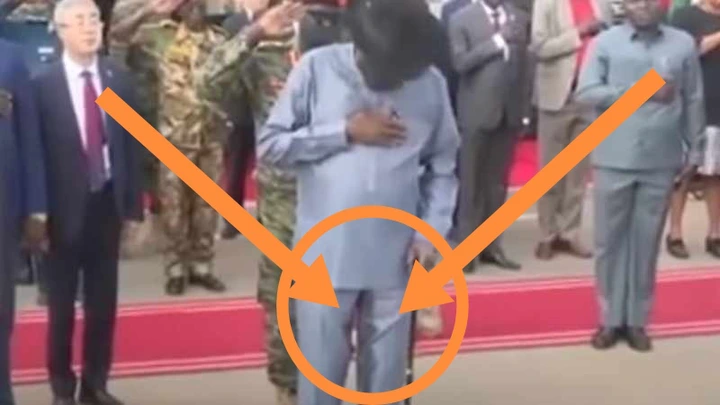 Now it has been reported that the South Sudan president wets himself while reciting national anthem during opening of new road.
In the video, the president, who has ruled the country since its independence on July 9, 2011 can be seen peeing himself down the leg as he and other government officials were standing and singing the national anthem during the opening of a road project, in full view of journalists.
The 71-year-old president of South Sudan has suffered the embarrassment of wetting himself on live television while opening a new road project.
Looking at the his age, he's old and in pension age already but he don't want to take a rest and leave power and presidential office to other young leaders whom are still strong.
South Sudan president wets himself while reciting national anthem during opening of new road https://t.co/FtLdLlxLgy

— Pretoria News (@pretorianews) December 15, 2022