Dele Momodu, a prominent figure within the Peoples Democratic Party (PDP), has firmly stated that he has no regrets about supporting the party. This affirmation comes in response to a Twitter user's comment implying that Momodu might have made a political mistake and was experiencing regret.
The Twitter user expressed the opinion that the PDP was in a challenging situation, to which Dele Momodu responded with conviction. He affirmed that he had no regrets, stating the need for individuals with a good conscience and a willingness to make sacrifices for the betterment of Nigeria, especially in a nation grappling with poverty and hardship.……Read Full Story Here……… 
The Tweeter user allegedly said; "PDP is totally gone. Dele, you know you made a mistake politically and inside of you, you are regretting it."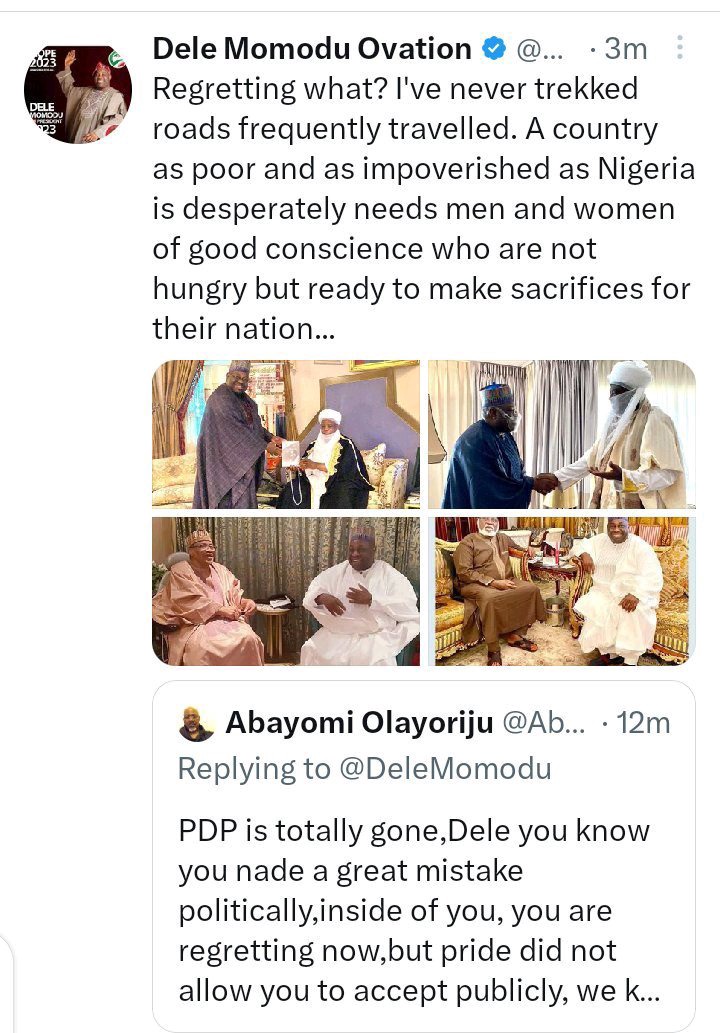 Momodu's maintained his commitment to his political stance and his belief in the potential for positive change in Nigeria. He also alluded to the idea that online disagreements and criticism may not be as productive as collective efforts to improve the country. Dele Momodu stands by his support for the PDP and maintains that he has no regrets, stressing the need for unity and sacrifice to address the challenges facing Nigeria.