BRA 2-0 SRB: Three Best Players In Brazil's Victory Over Serbia
Brazil is one of the favourites to win the 2022 FIFA World Cup, and they showed class in their first game of the tournament against Serbia. The South American nation claimed a 2-0 win over Serbia at the Lusail Stadium on Thursday evening.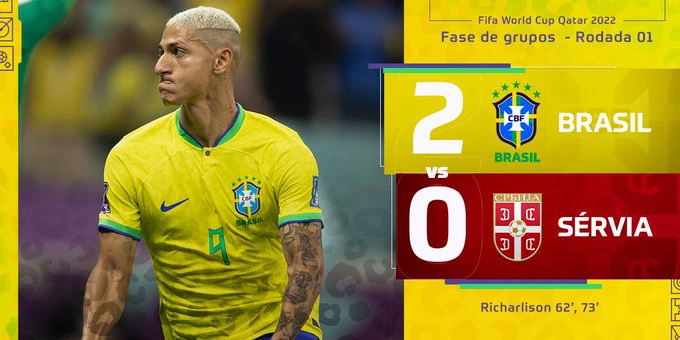 Tottenham Hotspur forward Richarlison scored the two goals in the game as Brazil claimed the deserved three points against Serbia.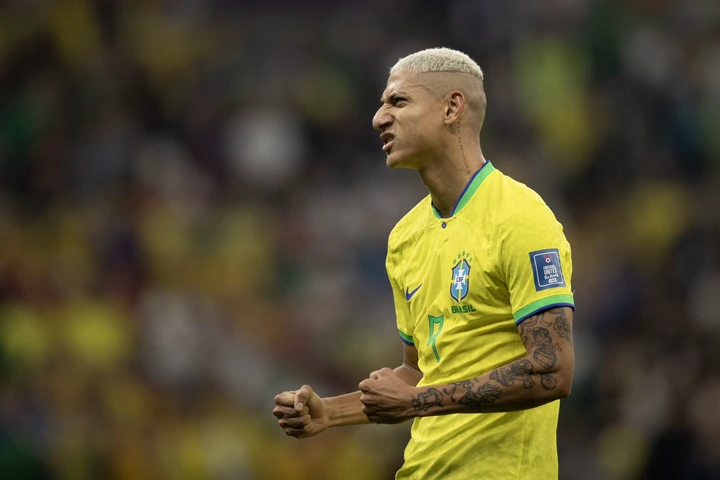 Here are the three best players in the game.
1 Casemiro
The former Real Madrid midfielder was Brazil's best midfielder for the night as he recovered a lot of balls and broke Serbia's counterattacks. The Manchester United midfielder could have found the back of the net, but his effort hit the woodwork.
2 Vinicius Junior
The Real Madrid forward was the brightest player in Brazil's attacking line. He was involved in both goals scored in the game and got the assist with an outside foot pass for the second goal.
3 Richarlison
The former Everton striker was named the man of the match as he scored a brace in the game. He didn't start the game well but grew into the game in the second half, which later paid off with two beautiful goals, especially the second one.